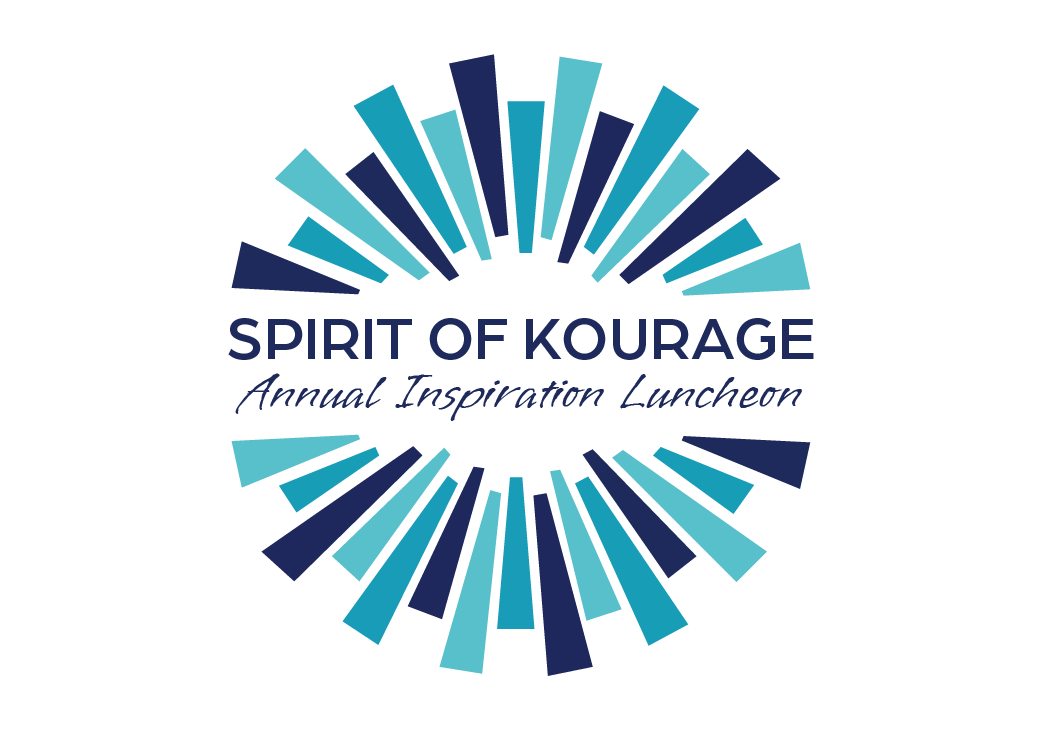 Spirit of Kourage Annual Inspiration Luncheon
Kourage Health, in its annual tradition of celebrating resilience and inspiring hope, hosted its "Spirit of Kourage" Annual Inspiration Luncheon. This year's event, attended by nearly 300 supporters, was a resounding success, leaving attendees uplifted and motivated by the incredible journey of our keynote speaker, Tim Hague, Sr.
Tim Hague, Sr. emphasized the invaluable role of movement as medicine, particularly for those living with chronic illnesses like Parkinson's. His personal triumph over the debilitating effects of the disease through exercise and his remarkable victory in "The Amazing Race Canada" was a testament to the indomitable human spirit. Tim's message was clear: when we summon the courage to move forward, both physically and emotionally, we can overcome seemingly insurmountable challenges.
Kourage Health would like to extend heartfelt gratitude to all attendees, sponsors, and volunteers who made the event a remarkable success. Your unwavering support fuels our mission to empower those living with chronic illnesses and inspires them to embrace the courage within.
Thank you for being a part of this inspirational event.
Spirit of Kourage Annual Inspiration Luncheon Sponsors
Platinum Sponsor
Phyllis Kimmel and Family
Gold Sponsor
Texas Oncology – Tyler
Silver Sponsor
Laura and Lin Barker / Barker Family Foundation at ETCF
CHRISTUS Trinity Mother Frances Health System
Patty and Hub Coleman

Bronze Sponsor
Ruth and Roe Buckley
Twinkle and Dr. Ed Duncan
Risa and Bill Hebb
Janelle and Jack Pollard
Peggy and Preston Smith
Table Sponsors
Allen Lottmann Kimmel, PC
Herb Buie
City of Tyler Parks and Recreation
Marji Ream and Dr. Steven Cohen
LMT Wealth Management – Merrill
Southside Bank
Penny Stephens
University of Texas at Tyler
UT Health East Texas HOPE Cancer Center
Laura and Michael Young
Friends
Susan and Michael Bosworth
Susan and Steve Chipman
Core Insights, LLC
The Crain Foundation
Kris and Bobby Curtis
Dr. Sasha and Donnell Davis
Marcy Dunlap
Bonny and Don Edmonds
Boo and Chuck Eubanks
Elen and Dr. Jan Garrett
Henry & Peters, PC
Kathy and Lynn Hitt
Russell Jackson
Mae and Art Johnson
Becky and Mike Martin
F. William and Mary Jo Martin Donor Advised Fund at ETCF
Carol and Jim Mazzu
Nancy and Fred McCormack
Kim and Hal Meyer
Sharon and Tom Mullins
Bonnie Palmer
Mary K. and Robert Peltier
Carole and Clint Roxburgh
Marie and Dr. Bill Starling
Jean Stringer
Dianna and Gerry Taylor
Beth and Dr. Clayton Whitney